Tree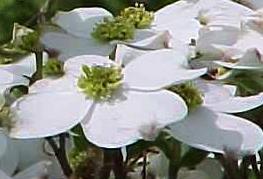 Common Name: 'White' Flowering Dogwood
The (Cornus Florida) Flowering White Dogwood is a great choice for all four seasons and is also a favorite in many yards and gardens. The flowers show their beauty in the spring and foliage turns a vibrant red in the fall. Glossy red fruits in the winter attract songbirds for all to enjoy.  This tree grows at a medium rate, with height increases of 12-24" a year. 
We offer the Flowering White Dogwood in a 15 gallon container.
[More Info]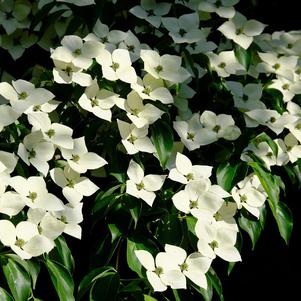 Common Name: Flowering Dogwood
The kousa dogwood, well know for it toughness, makes it an excellent choice for home landscapes. In the spring, it produces an array of star-like blooms. In the fall, it offers bright red foliage.
[More Info]